Chalice Theatre
The dramatic arts have been a part of UUCA since our beginning over 70 years ago. Chalice Theatre began in 1997 as a way to express our faith through the arts and today is most widely known for its annual multi-generational musical productions performed in the spring. Theater lovers wanting more information or to get involved in Chalice Theatre, please contact Tom O'Reilly, toreiljr@gmail.com.
Zoomin' With Chalice Theatre!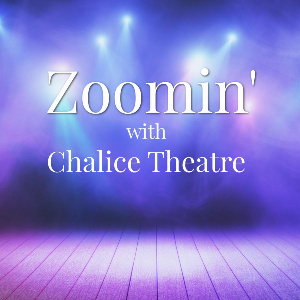 Ready to hit the stage via Zoom? Here's your chance! Chalice Theatre invites dancers, singers, storytellers, magicians, and imaginary characters to join our newest production:  Bedtime Stories in the Time of Covid.
Here's how it works: you (and family or pod-friends!) create and submit a 2-3 minute video (tech details below) and we'll weave all the videos together for a fun presentation. Get ready to strut your stuff!
We have a script for Bedtime Stories (
here
), but you can also make up your own.
Newcomers are welcome!
Technical details: You can use your phone or other recording device, and please record in *horizontal* mode, and send it in a standard .mp4 or .mov file. Videos are due by February 27.