Parent Expectations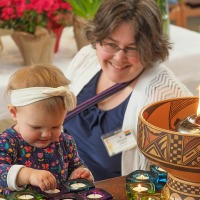 Come regularly. One of the most important ways to encourage religious and spiritual development in children and youth is to participate consistently in the life of the congregation. By coming regularly, your actions reflect your values. Continuity ensures that children receive a deeper understanding of the curriculum and build trusting relationships with our dedicated teachers. Consistent attendance also helps to build lasting friendships with other children and families, making the RE experience richer for all.
Our Religious Education program is a cooperative venture. As an RE parent, we ask that you support the RE program by volunteering in various ways—by teaching, helping organize community events or social justice projects, serving as an Office Manager.  There are lots of ways to support our children and youth. To find out how you can become involved, please contact our Director of Lifespan and Religious Education Director, LeeAnn Williams.
Registration
Sunday morning Religious Education registration for children and youth HERE.