UUCA History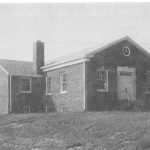 Although Unitarianism and Universalism have long histories, our church had its genesis in World War II. Rationing and shortages made it difficult to get to All Souls in Washington, the only Unitarian Church in the area. Arlington Unitarians began meeting wherever local space could be found and in early 1945, the Arlington Fellowship was formally organized as a constituent body of All Souls Church. In 1948 The Fellowship became the Unitarian Church of Arlington and was renamed the Unitarian Universalist Church of Arlington in 1994.
Groundbreaking for the first church building was on November 7, 1948. The present sanctuary, designed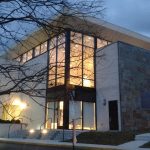 by renowned architect Charles M. Goodman, was completed in 1963, an addition of classrooms and offices added in 1994, and the Center and Activity Room added in 2013. The sanctuary is registered on the National Registry of Historic Places by the Department of Interior.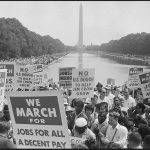 From its beginnings, UUCA has been a leader in social justice causes. In the 1950s and 1960s, UUCA was a stalwart in the fight against segregation in the heart of a deeply segregated south. In the 1960s, UUCA founded the first-in-the nation affordable senior living community, Culpepper Garden. Today Culpepper Garden is nationally recognized and used as a model to emulate when establishing affordable housing for seniors. UUCA has always been a place of radical inclusion and to this day continues to be an advocate for racial justice, affordable housing, immigrant and LGBTQ rights, environmental justice, and all who are disenfranchised.