Frequently Asked Questions
What are your services like?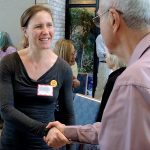 Our services usually include music, readings, reflections, and a sermon – although from time to time services may be different and more creative in form.  Most services last about an hour and fifteen minutes.  Following each service, we have a fellowship hour. If you are a first time visitor or newcomer, we invite you to our Welcome Room where you can meet our members and staff in a smaller and more intimate setting. From September through May our services are on Sunday at 9:15 and 11:15 a.m.  Memorial Day through Labor Day we have one Sunday service at 10:15 a.m. Nursery care for infants and Religious Education classes are offered for children and youth.
Do you welcome people of different faiths?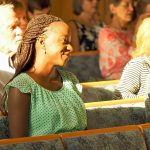 Yes, we welcome people of many faiths and people with no faith background.  Many of our members were raised in other faith traditions, including couples in which the two individuals have different religious backgrounds. Unitarian Universalists believe that truth can be found in many places. Our services include wisdom drawn from many religions as well as from secular sources.
Are you welcoming to the LGBTQ community?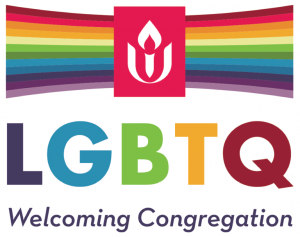 Yes! UUCA is a Welcoming Congregation. This means we affirm and include people who are lesbian, gay, bisexual, transgender, and queer at every level of congregational life—in worship, in program, and in social occasions. We welcome everyone as whole people.
Are children welcome in Sunday worship?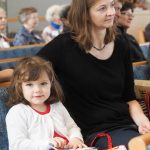 Children are certainly welcome in our Sunday service. It's quite understandable on your first visit you would want to keep your children with you during the service. But we do offer free nursery care for infants and toddlers and a religious education program for children and youth during both services. We also have a "Worship Café" where our services are livestreamed into a large reception hall next to the sanctuary. Families with restless children or anyone who prefers to kick back with coffee and a snack gather there for the service. Our high school youth group meets only during the 11:15 service. Stop by our Welcome Desk on Sunday for more information.
Are there any traditions or rituals restricted to members?
No, we welcome everyone to participate in any and all parts of our services.  Also, all of our other events and activities advertised in our Connections newsletter are open to all those who are interested.
Where are you located?
We are located in central Arlington at the corner of Arlington Boulevard and George Mason Drive. Please note that you enter our driveway from George Mason and not Arlington Boulevard. More information about our location and parking is here.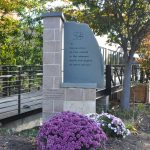 Is your building and service accessible?
Our building is wheelchair accessible. The sanctuary is located on the upper level of our two-story building. We have an outside ramp that everyone uses to access the main entrance located on the upper level.  You may also access the building at the lower level though one must be dropped off at that entrance. If dropped off at our lower level entrance, you would use the elevator to access the upper level. In our Sunday services, we offer listening devices for the hearing impaired. Please request one from an usher or ask at the Welcome Desk.
What do I wear?
Wear what makes you feel comfortable. Some people will be a little more formal, some will dress casually, and some will be wearing jeans and t-shirts. We recommend that kids be especially comfortable as we do lots of activities that include art and play in our Religious Education programs.