The UUCA Buddhist Fellowship supports our members and friends in their study and practice of Buddhism. Many participants are curious newcomers, others more experienced practitioners. Most participants find Buddhist principles and the UU Seven Principles to be complementary – and find that the spiritual tools (like meditation and mindfulness) offered by Buddhism help them deepen their understanding of the Seven Principles as well as live happier, healthier lives.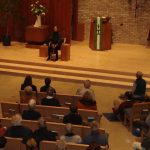 Meditation Groups
The groups meet Monday nights at 7:00 p.m. to 7:30 p.m. and Wednesday nights at 7:30 p.m. to 8:45 p.m. The meditation consists of silent sitting, walking and standing, followed by a brief discussion of the meditation experience. The Monday group ends in time to attend the Monday Mindfulness Meditation class talk. Contact Bob Gayer at 703-892-6939 for more information.
Mindfulness Meditation Class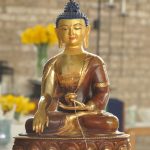 Meditation classes meet Monday evenings at 7:30 p.m. to 8:45 p.m. Classes focus on sitting and walking meditation, different aspects of the Buddha's teachings, and how to bring the practice into everyday life. Classes generally include a guided meditation, a dharma talk and/or experiential exercise. While the classes complement one another, they are also structured as independent from each other – i.e., whatever class you are able to attend should be informative and useful in and of itself. No fee, but donations are accepted. The instructor is Jonathan Foust of the Insight Meditation Community of Washington. See Jonathan's website for more information.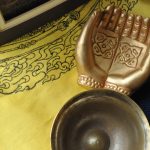 Meditation Retreats
Half-day meditation retreats occur every few months. Retreats involve extended sessions of walking and sitting meditation with a dharma talk.
Labyrinth
The Labyrinth is an evolving universal mystical symbol that dates back some 4,000 years. Its sacred patterns are still used today for walking meditation and prayer. As of early 2016, UUCA's Labyrinth project has been on sabbatical and no walks or events are scheduled at this time.