Worship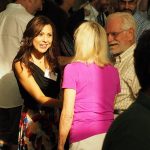 Our Sunday worship services are the cornerstone of UUCA, a time when most of our members gather.
There are two each morning – 9:15 a.m. and 11:15 a.m. (with a single 10:15 a.m. service in the summer).
The service usually includes music, readings, reflections, and a sermon – although at times they may be different and creative in form.  We offer free nursery care for infants and toddlers and a religious education program for children and youth during both services. For high schoolers, there is a youth group that meets only during the 11:15 service.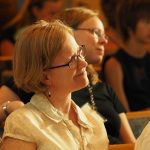 We also have a "Worship Café" – a large reception room where our services are livestreamed. Families with restless children or anyone who
prefers to kick back with a cup of coffee or a snack gather in the Café for the service.
Please stick around after the service for our coffee hour in our Fellowship Hall. If you are a first time visitor or newcomer, we invite you to bring your coffee to our Welcome Room where you can meet our members and staff in a smaller and more intimate setting.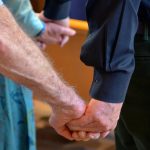 Livestreaming
Our Sunday worship services and special events are livestreamed over the internet. For recordings of past services, click on the "Archives" tab below.