Pastoral Care
Pastoral Care Hotline: 703-892-2565, ext. 5  |  pastoralcare@uucava.org
When you attend a church for the first time, one of the questions you might ask is, do the people here look out for one another?  At UUCA we have created a network of caring connections that will provide a supportive, compassionate presence when you may be struggling, alone, or in pain.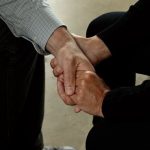 Our Pastoral Care team responds to concerns through careful listening, checks on you if you are ill and need help, is there to help you through life's transitions, and provides food and other support services when you need that extra helping hand.
Our UUCA Ministers offer that unique spiritual guidance you might be looking for, and also offer one-on-one support when you may be facing an especially difficult time.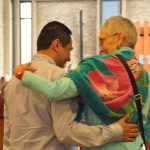 Some other ways we connect is the special caring book that congregants can write in to share their joys and sorrows, and the SHINE choir which is focused on the healing powers of music.   In December we have a special  "Standing Outside the Holidays" service for those feeling lonely or lost during a time of year that can be hard for some people.  And, if you feel the need for a more contemplative service other than what is typically offered on Sunday mornings, you can come to our Transmission service once a month that provides soothing music and time for meditation and reflection.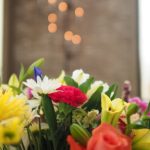 Most importantly, church members as a whole make a point of staying connected and will let the Pastoral Care Team and Ministers know if there is someone in need.
And if you need a Support Group, you can reach out to our Well Spouse Support Group for spouse or partner caregivers or our Grief Support Group, which reforms several times a year when there is a need.
So come be a part of our welcoming and caring community that is supportive, compassionate, and understanding.
If you are in need of Pastoral Care or would like to be a Helping Hands volunteer, please contact Sarah Masters .