WE ARE UUCA – 2019-20 Annual Pledge Campaign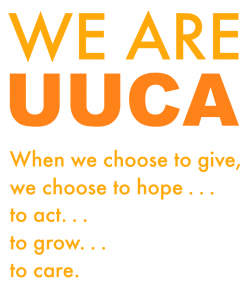 We are UUCA. When we say that, what do we really mean? And what does it mean to you?
Over the past few months our church community has been examining the past, the present, and the future, and one constant remains–We are the church! We are UUCA! We hope, we act, we grow, we care. And we do that through our giving.
Your giving determines the kind of church we are. Together, we hope to live our principles and create a better world. We act to serve our community and fight for justice. We grow and connect spiritually as individuals and as a community. And we care about our covenant to each other – a covenant that calls on us to communicate with love and understanding, resolve problems constructively, celebrate diversity, and pledge our care and support for one another.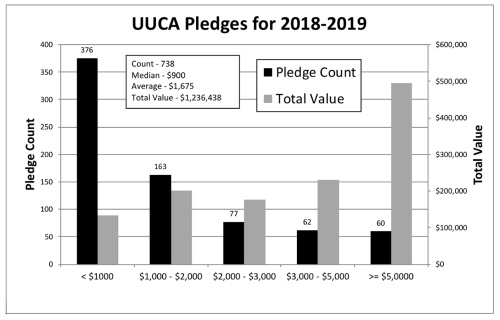 Questions? Contact pledge@uucava.org
Alternative Ways to Support UUCA Through Your Everyday Spending
In addition to your annual pledge and weekly donations to the Sunday plate, there are additional ways to give back monetarily to the church.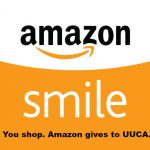 Amazon Smile. If you are an Amazon shopper, please use the link to the Amazon Smile program each time you shop. Amazon donates 0.5% of the price of your eligible AmazonSmile purchases to UUCA whenever you shop and use this link.
Scrip. If you are a regular shopper at the area Giant grocery stores, please consider purchasing the Scrip debit cards that are on sale most Sunday's in Fellowship Hall. UUCA receives a 5% return on all cards purchased.