Chalice Theatre
The dramatic arts have been a part of UUCA since our beginning over 70 years ago. Chalice Theatre began in 1997 as a way to express our faith through the arts and today is most widely known for its annual multi-generational musical productions performed in the spring. Theater lovers wanting more information or to get involved in Chalice Theatre, please contact Tom O'Reilly, toreiljr@gmail.com.
AUDITIONS: 2019 Spring Production of The Addams Family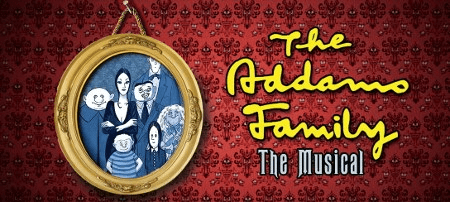 Actors aged 9 to ?? are encouraged to come out for this musical, which celebrates our differences and the importance of family. With a cast that includes Morticia, Uncle Fester, and Lurch, as well as the Addams' ancestors, there are plenty of chances to practice your ghoulish arts!
Thursday, October 18, 6:30 – 10 p.m.
Sunday, October 21, 2 – 6 p.m.
Callbacks will be Thursday, October 25
Link to audition forms here.
Please bring your resume and headshot or photos.
Come to auditions prepared to sing 16 or 32 bars of music, preferably from a musical, and please bring sheet music for the accompanist.
We'll be including a dance/movement section in the first audition, so be dressed in comfortable, movement-friendly clothes.
You'll need to provide a complete list of conflicts at auditions.
As always, we welcome Chalice alumni and new friends. Feel free to share this post!
Rehearsals begin in January (though we plan to work with principals a few times in December), and will be held on Wednesday evenings, as well as our usual Saturday and Sunday time frames. Performance weekends are February 22, March 1, and March 8.