Chalice Theatre
The dramatic arts have been a part of UUCA since our beginning over 70 years ago. Chalice Theatre began in 1997 as a way to express our faith through the arts and today is most widely known for its annual multi-generational musical productions performed in the spring. Theater lovers wanting more information or to get involved in Chalice Theatre, please contact Tom O'Reilly, toreiljr@gmail.com.
The Addams Family – Opens February 22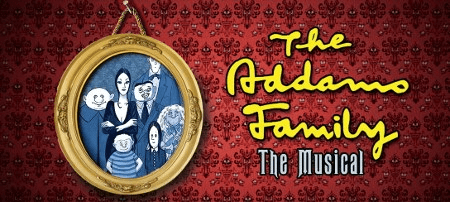 Wednesday Addams, the ultimate princess of darkness, has grown up and fallen in love with a sweet, smart young man from a respectable family–a man her parents have never met. And if that wasn't upsetting enough, Wednesday confides in her father and begs him not to tell her mother. Now, Gomez Addams must do something he's never done before–keep a secret from his beloved wife, Morticia. Everything will change for the whole family on the fateful night they host a dinner for Wednesday's boyfriend and his parents.
Performances:
Fridays: Feb. 22, March 1, March 8 @ 7:30 p.m.
Saturdays: Feb. 23, March 2, March 9 @ 7:30 p.m.
Matinees: Sunday, Feb. 24, March 3 & Saturday, March 9 @ 3:00 p.m.